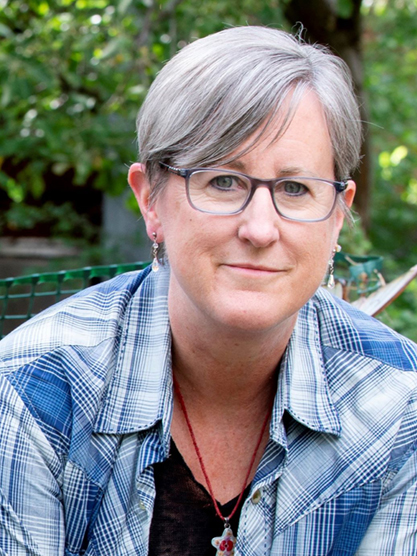 About
Dr. Church has been UCCS faculty since 1997. Fall and Spring of 2016/17, she was also Visiting Research Fellow in the Department of Anthropology and Palaeoecology, in the School of Natural and Built Environment at Queen's University, Belfast, U.K. She earned her MA in Museum Curatorship in 1991 and her Ph.D. in American Civilization/Historical Archaeology at the University of Pennsylvania in 2001. Her areas of geographic interest are Belize, Central America and the U.S.-Mexico borderlands; in both regions she focuses on the archaeology of parenting and childhood, landscape archaeology, border regions, and colonial/post-colonial transnational identities.
Selected Publications
2021 "Landscapes of Strategic Mobility in Central America: San Pedro Siris during the Caste War." Minette C. Church, Christine A. Kray, and Jason Yaeger. In The Routledge Handbook of the Archaeology of Indigenous-Colonial Interaction in the Americas (pp. 308-323). Routledge, New York.
2019 "Re-Centering the Narrative: British Colonial Memory and the San Pedro Maya." First author. Co-Authors Christine Kray (Rochester Institute of Technology, NY), Jason Yaeger (U. of Texas, San Antonio). In Archaeology of the British Empire in Latin America. Edited by Charles E. Orser, Jr. (Vanderbilt U.) Springer, New York.
2018 "'La Luz de Aceite Es Triste': Nighttime, Community, and Memory along the Santa Fé Trail." In Archaeology of the Night. Nancy Gonlin (Bellevue College, WA) and April Nowell (U. of Victoria, BC) eds. University Press of Colorado, Boulder.
2017 "Designs on/of the Land: Competing Visions, Displacement, and Landscape Memory in British Colonial Honduras." By Christine Kray (Rochester Institute of Technology), Minette C. Church, and Jason R. Yeager (UT San Antonio). Edited by Fernando Armstrong-Fumero (Smith College). In Landscape, Memory and the Politics of Place: Archaeologists, Stakeholders, and the Intangible Heritage of Landscape. University Press of Colorado.
2017 "The Cultural Context of Commerce: Historical Anthropology along the Mountain Branch of the Santa Fe Trail." In Historical Archaeology through a Western Lens. Margaret Purser, (Sonoma State University) and Mark Warner, (University of Idaho), eds. University of Nebraska Press, Lincoln. [*American Library Association CHOICE book: top 30 academic titles for 2017.]
2011 "The San Pedro Maya and the British Colonial Enterprise in British Honduras: 'We may have a perfectly harmless and well affected inhabitant turned into a designing and troublesome neighbor'" by Minette C. Church, Jason Yaeger, and Jennifer L. Dornan. In Enduring Conquests: Rethinking Resistance to Spanish Colonialism in the Americas, Matthew Liebmann (Harvard University) and Melissa Murphy (University of Wyoming), eds. School of Advanced Research Press, Santa Fe.
2008 "Purgatorio, Purgatoire, or Picketwire: Negotiating local, national, and transnational identities along the Purgatoire River in 19th century Colorado". In Archaeological Landscapes on the High Plains, edited by Laura L. Scheiber and Bonnie J. Clark. U. Press of Colorado, Boulder.
2005 "Archaeological Field Activity at University of Colorado, Colorado Springs," by William Arbogast, Minette C. Church, and Thomas Wynn, Colorado Archaeology 1(1).
2002 "The Grant and the Grid: Homestead Landscapes in the Late Nineteenth Century Borderlands of Southeastern Colorado," Journal of Social Archaeology 2 (2).