Seyhan Dwelis Curation Facility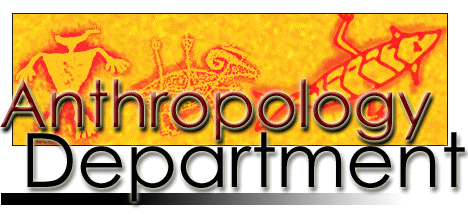 The UCCS Department of Anthropology offers a robust undergraduate education in the study of the human experience. Our teaching is rooted in the traditional four field approach to anthropology:
Archaeology - the study of material culture of peoples of the past
Biological - concentrates on the relationships between culture and biology in the lives of humans and our evolutionary relatives
Cultural - explores patterns of belief and behavior in contemporary and historical cultures around the world
Linguistic - addresses both the formal complexity of linguistic systems and the role they play in regulating and negotiating social life
Through teaching, research and field experiences, we aim to broaden our appreciation for diversity past and present. Our faculty offers an expansive perspective on human culture that incorporates a wide range of theoretical and methodological approaches. Our program provides multiple opportunities for fieldwork and research experience and prepares our students to attend top graduate schools or to aspire to careers in anthropology, museums, CRM archaeology, the arts, business, and a variety of professions and service agencies.